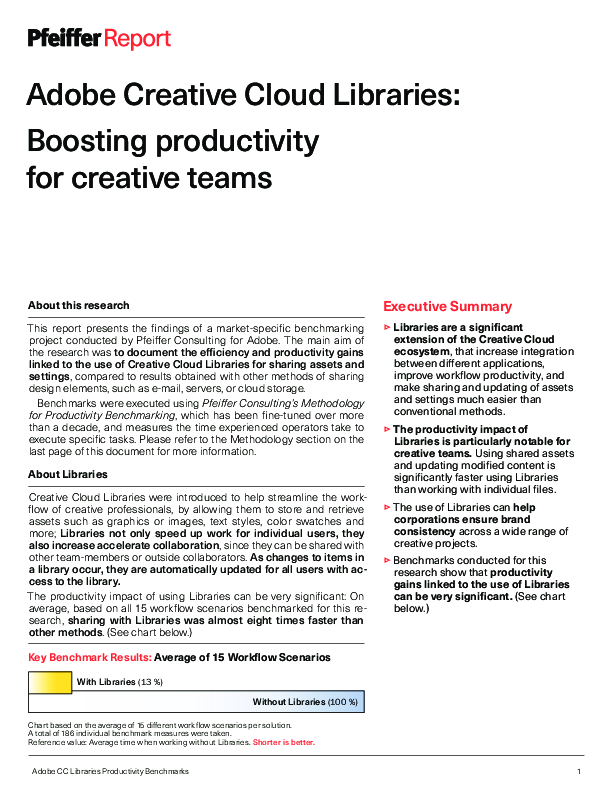 Client: Adobe Systems Europe Ltd
Format: Whitepaper
Size: 737 KB
Language: English
Date: 08.06.2023
Boosting Productivity for Creative Teams.
Adobe Creative Cloud Libraries: Boosting Productivity for Creative Teams shows the performance and productivity gains teams can achieve when they share assets and settings using Libraries as opposed to options like email, servers or cloud storage.
Read this white paper to discover:



How Creative Cloud Libraries can help organisations ensure brand consistency


The productivity impact of Creative Cloud Libraries for creative teams


Some specific collaboration examples using Creative Cloud Libraries


Complete the form to download the report.