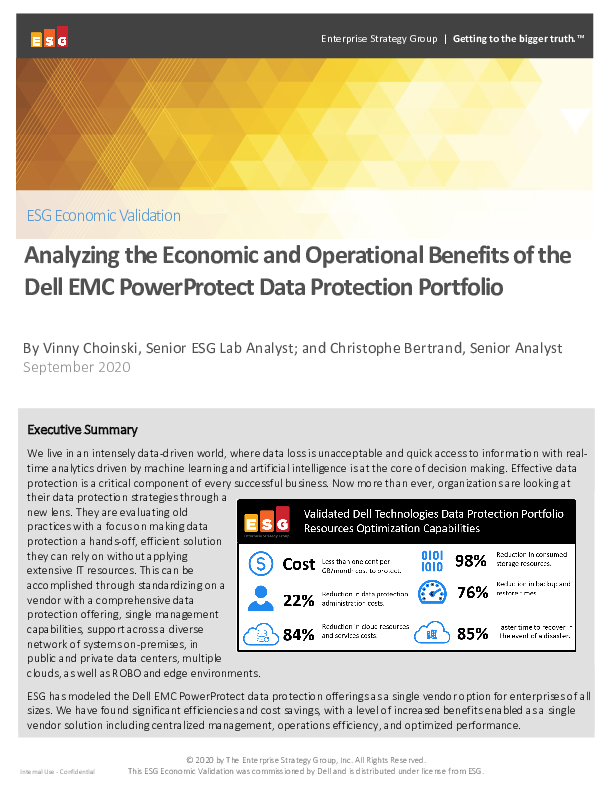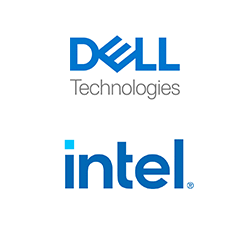 Client: Dell Corporation Limited
Format: Whitepaper
Size: 752 KB
Language: English
Date: 10.09.2021
Analyzing the Economic and Operational Benefits of the Dell EMC PowerProtect Data Protection Portfolio
We live in an intensely data-driven world, where data loss is unacceptable and quick access to information with real- time analytics driven by machine learning and artificial intelligence is at the core of decision making. Effective data protection is a critical component of every successful business. Now more than ever, organizations are looking at their data protection strategies through a new lens. They are evaluating old practices with a focus on making data protection a hands-off, efficient solution they can rely on without applying extensive IT resources. This can be accomplished through standardizing on a vendor with a comprehensive data protection offering, single management capabilities, support across a diverse network of systems on-premises, in
public and private data centers, multiple clouds, as well as ROBO and edge environments.
ESG has modeled the Dell EMC PowerProtect data protection offerings as a single vendor option for enterprises of all sizes. We have found significant efficiencies and cost savings, with a level of increased benefits enabled as a single vendor solution including centralized management, operations efficiency, and optimized performance.
Learn more about Dell Technologies solutions powered by Intel®