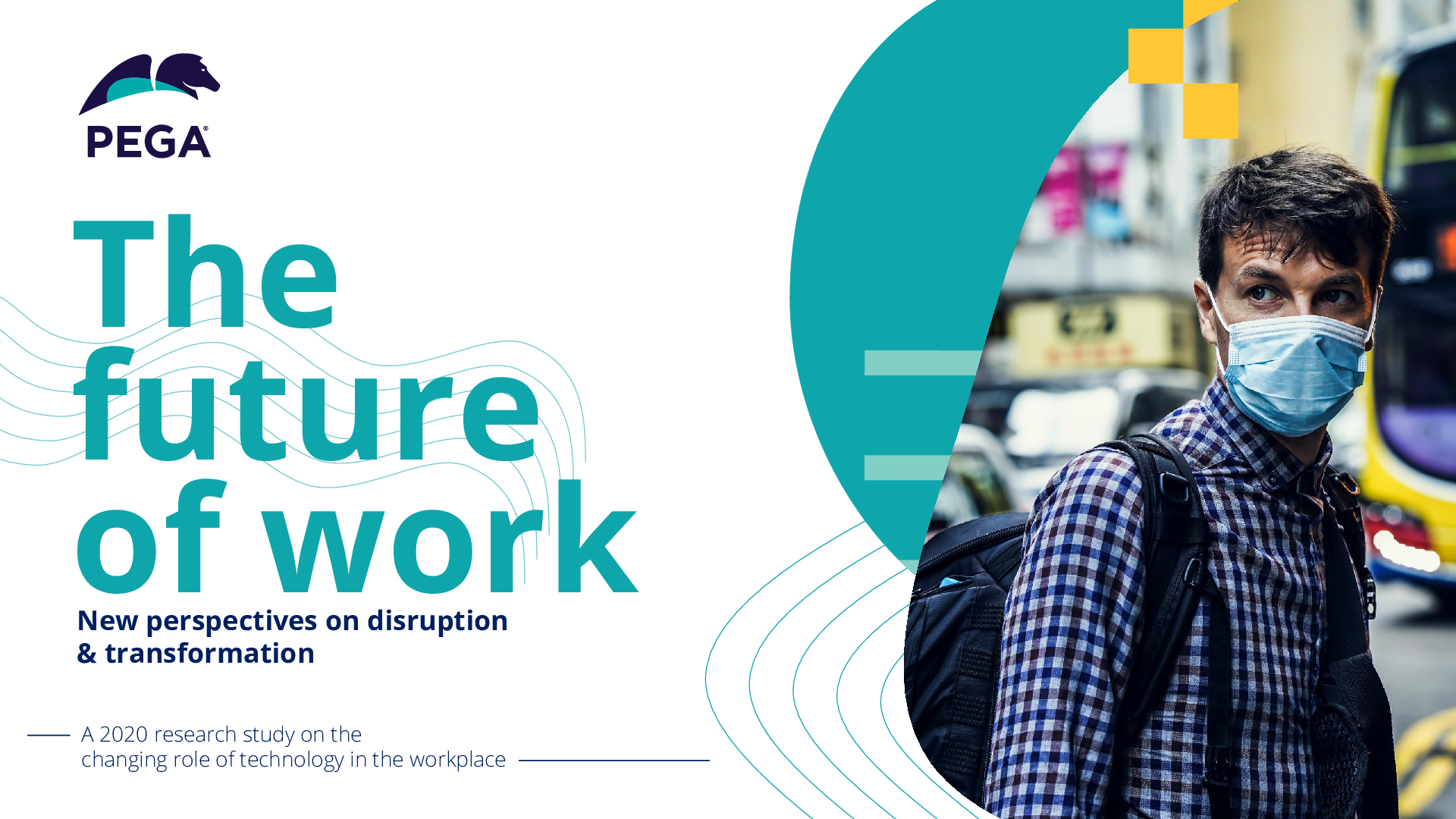 Client: Pegasystems GmbH
Format: Whitepaper
Size: 2.95 MB
Language: English
Date: 18.09.2020
The future of work
The future of work isn't just a far-off thought – it's here. Years of global economic and political upheaval have already changed the way we live and work.
The global financial crisis of 2008 paved the way for sharing and gig economies. Today, the COVID-19 pandemic has forced all types of organizations to overhaul their day-to- day operations with little notice or preparation. And technology has played a key role in facilitating this change.
This report is a follow-up to our 2017 study. Just three years on, it's clear the way organizations function and ask their people to work has changed even faster than we anticipated. Many organizations have the same long-term goals today as they did three years ago – but with a new perspective on the future of work, influenced by changes in our society and culture, as well as advances in technology.