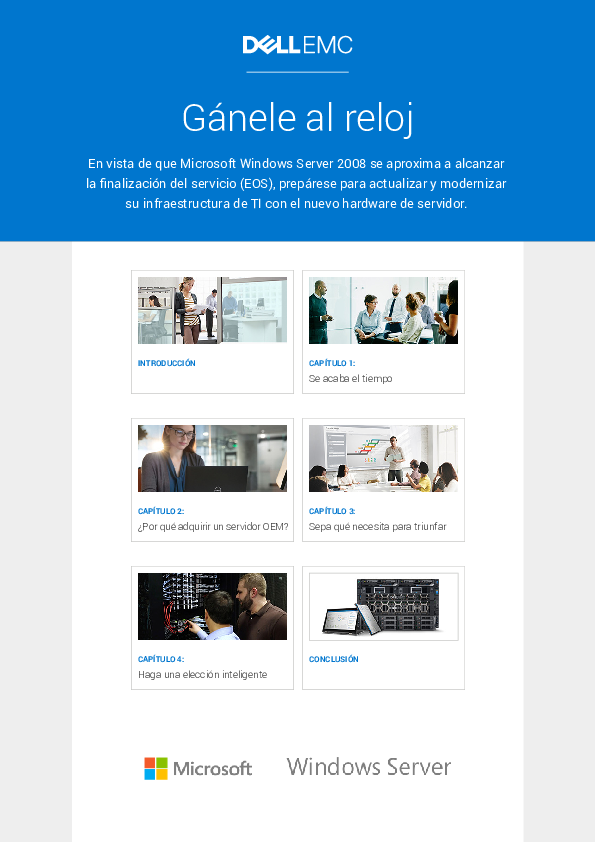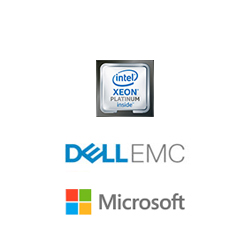 Client: Dell Corporation Limited
Format: E-Book
Size: 1.08 MB
Language: Spanish
Date: 29.08.2019
Gánele al reloj
Con la inminente finalización del servicio para tres ediciones de Microsoft Windows Server 2008 R2 que se lanzarán en enero de 2020, las empresas deben considerar la solución más optimizada y eficaz para la actualización a un SO moderno, como Microsoft Windows Server 2016 o Windows Server 2019.
Estas organizaciones deben decidir si intentarán instalar este nuevo SO en sus servidores actuales, crear servidores nuevos para admitir la actualización o adquirir hardware nuevo de un proveedor de OEM, a fin de garantizar los mejores resultados para el SO actualizado.
En este e-Book, analizaremos las diferentes consideraciones que enfrentan los tomadores de decisiones de TI en relación a la actualización a Microsoft Windows Server 2019 y cómo decidir cuál es la mejor opción para su organización.
Learn more about Dell EMC's PowerEdge servers powered by Intel® Xeon® Platinum processor and Windows Server, the operating system that bridges on-premises and cloud.