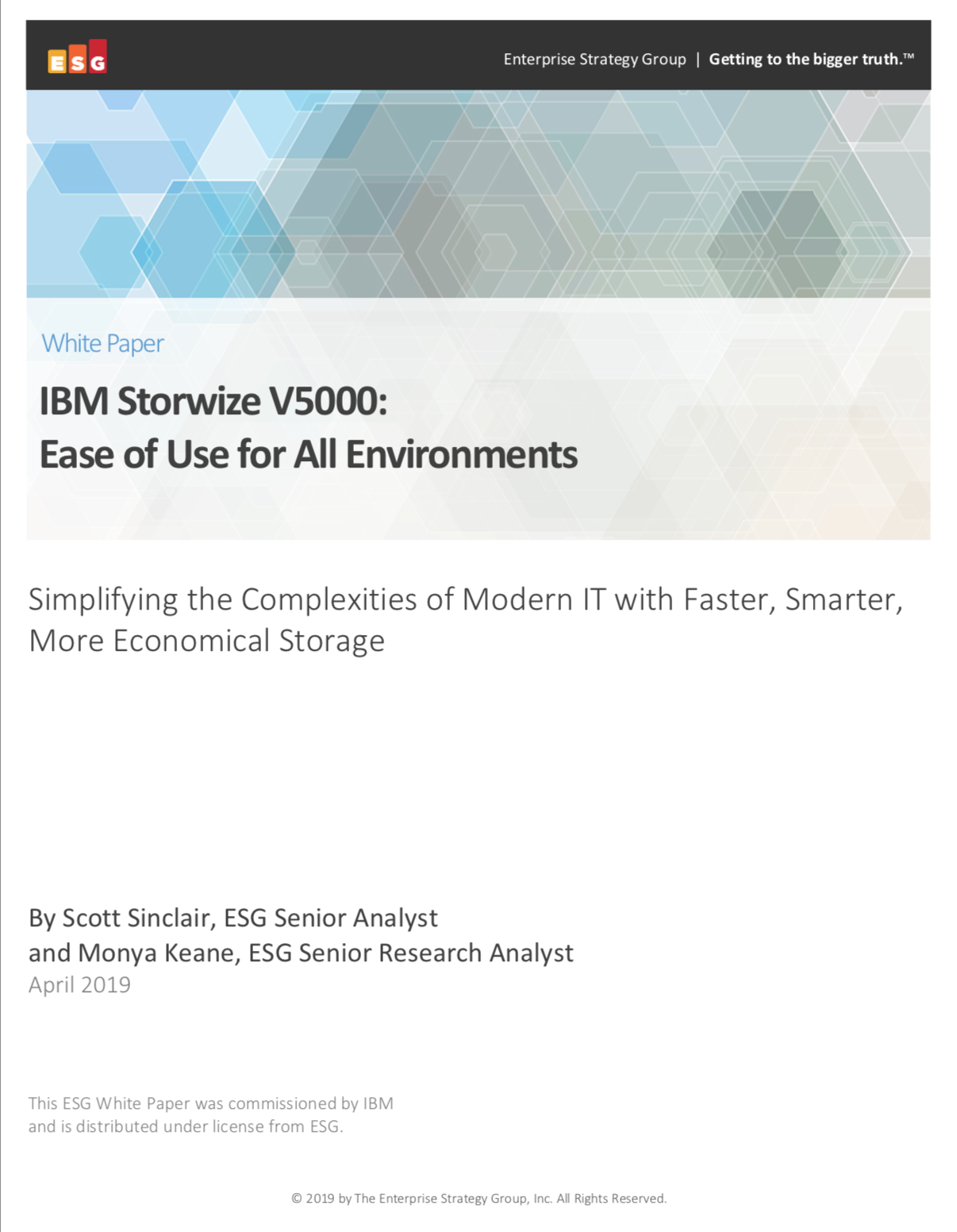 Client: IBM
Format: Whitepaper
Size: 1.13 MB
Language: English
Date: 26.09.2019
IBM Storwize V5000: Ease of Use for All Environments
Information technology is the driving force behind business success today. The term digital economy was coined back in the 1990s. Now, decades later, the bulk of modern business interaction and engagement is dependent upon data, and for businesses to thrive, good IT is essential. This is a widespread belief. Consider that 86% of the IT decision makers surveyed by ESG agreed with the statement, "If we do not embrace digital transformation, we will be a less competitive and/or effective organization."
Under the general umbrella of competitiveness and effectiveness, companies often have multiple objectives in mind when putting a transformation initiative into motion. For example, a commonly mentioned goal among surveyed IT decision makers is to boost operational efficiency (55%).
Being efficient and innovative is important for any-sized enterprise. In a digital economy, data is a great equalizer. Companies need IT innovations that are right-sized for them and enable them to simplify operations and maximize data's business value.
These requirements are crucial as businesses extend IT functions to the cloud, often to multiple public clouds. ESG found that a combined 76% of surveyed infrastructure-as-a-service and/or platform-as-a-service users now leverage more than one public cloud infrastructure provider.
IT organizations want simple, flexible storage infrastructures. They want tools that help them to optimize and simplify operations today, and make it easier to integrate new on-premises technologies and cloud services in the future. IBM appreciates these needs and is addressing them with the new IBM Storwize V5000 family.