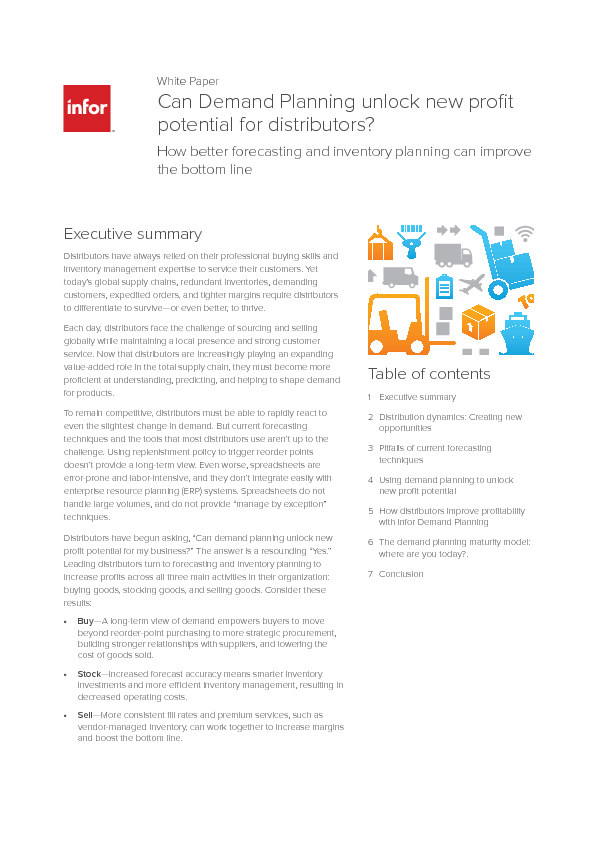 Client: Infor UK
Format: Whitepaper
Size: 389 KB
Language: English
Date: 08.09.2015
Can Demand Planning unlock new profit potential for distributors?
Distributors have always relied on their professional buying skills and inventory management expertise to service their customers. Yet today's global supply chains, redundant inventories, demanding customers, expedited orders, and tighter margins require distributors to differentiate to survive—or even better, to thrive.
Each day, distributors face the challenge of sourcing and selling globally while maintaining a local presence and strong customer service. Now that distributors are increasingly playing an expanding value-added role in the total supply chain, they must become more proficient at understanding, predicting, and helping to shape demand for products.