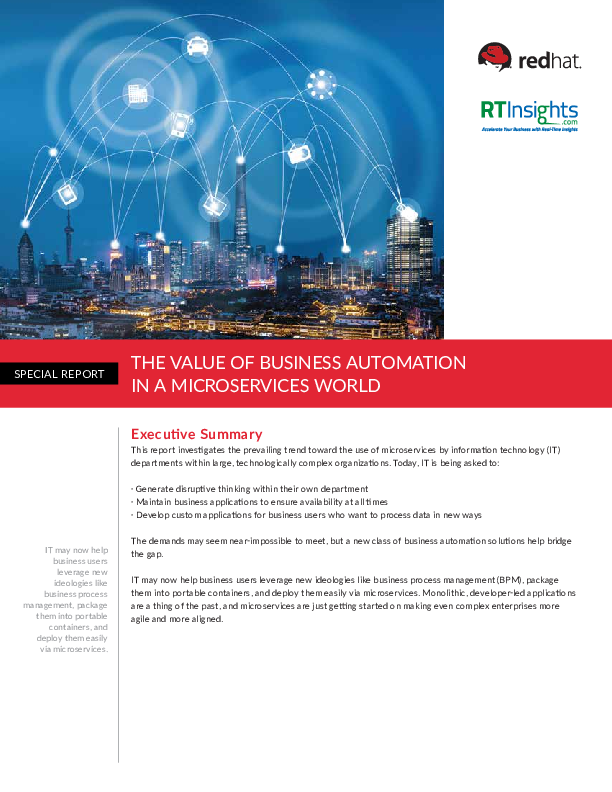 Client: RedHat UK
Format: Whitepaper
Size: 280 KB
Language: English
Date: 15.10.2019
The value of business automation in a microservices world
This report investigates the prevailing trend toward the use of microservices by information technology (IT) departments within large, technologically complex organizations. Today, IT is being asked to:
· Generate disruptive thinking within their own department
· Maintain business applications to ensure availability at all times
· Develop custom applications for business users who want to process data in new ways
The demands may seem near-impossible to meet, but a new class of business automation solutions help bridge the gap.
IT may now help business users leverage new ideologies like business process management (BPM), package them into portable containers, and deploy them easily via microservices. Monolithic, developer-led applications are a thing of the past, and microservices are just getting started on making even complex enterprises more agile and more aligned.